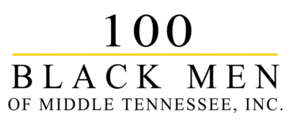 ---
100 Black Men of Middle Tennessee, Inc.
The mission of the 100 is "to nurture and enhance the growth, development and opportunities for young black males of Middle Tennessee."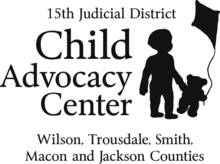 ---
15th Judicial District Child Advocacy Center
The mission statement of the 15th Judicial District Child Advocacy Center is to reduce the trauma of child abuse and facilitate the healing process.
---
202 Friendship House
Friendship House serves the Nashville community as a gateway to recovery from alcoholism, centrally located in midtown and accessible to business people as well as the city's homeless population. Friendship House is committed to continuing the longstanding tradition of being a lighthouse of hope for those suffering from alcoholism.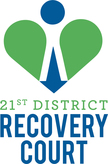 ---
21st Dictrict Recovery Court
The mission of the 21st Drug Court is to leverage the power of the court and the synergy of a multi-disciplinary team to compel the recovery of local chemically-dependent, non-violent offenders through effective treatment and supervision thereby increasing public safety, reducing crime and its costs and restoring individuals to their families, workplace and community. Our mission is to save lives and to give sober, productive participants back to their communities. We have graduated over 150 people since 2002 and over 50% of these remain alcohol and drug free.
---
23rd District Judicial Advocates
The 23rd District Judicial Advocates, Inc. serves the needs of citizens who find themselves negotiating the complicated maze of the criminal justice system, the juvenile justice system, or those who stand on the threshold of such involvement, and who need physical and/or financial support. Emphasis is placed on assisting with services promptly when required, and to seek long-term solutions to chronic problems such as alcohol and drug addicition while assisting individuals and their families to live outside the justice system. The Twenty Third Judicial Advocates strives to provide services needed by a segment of the population that is often overlooked, inmates who would be serving time if not for the intervention of the Twenty Third Judicial Advocates. With our holistic approach of addressing the needs of participants and their families, over 90% of our graduates stay clean and sober and out of the criminal justice system. The 23rd Judicial Advocates and the 23rd Judicial District Drug Court Team are made up of Circuit Court Judge Suzanne Lockert-Mash, Circuit Court Judge Robert Burch (Ret.), a probation officer, a Drug Court Director, A DUI Court Director, two case managers, a representative from the District Attorney General's office, and two representatives from the District Public Defender's office. We provide housing and food for 50 recovering drug addicts and alcoholics residing in the corporation's three Sober Living Residences. We provide a stable structure, jobs, transportation, and counseling for 50 recovering drug addicts and alcoholics in the 23rd Judicial District Drug Court Program. We assist in finding in-patient treatment at treatment facilities across the state for drug addicts and alcoholics in the 23rd Judicial District Drug Court and others who have sought our assistance. The Drug Court provides educational and job skill assistance, accounting services, legal services, mental health services, and assistance in locating employment. Our Drug Court graduates leave us as tax-paying, productive citizens. While the participants are in our sober living residences, their families are provided counseling, financial assistance, and other support services. Our Drug Court has saved our local communities hundreds of thousands of dollars in prosecution and incarceration costs alone. Because of the large geographical area served (Cheatham, Dickson, Houston, Humphreys, and Stewart Counties), funds for drug & alcohol treatment, counseling, dual diagnosis, education, job skill training, & other support services are needed. Funds for housing maintenance & supervision costs related to the management of sober living homes and for transportation & support services to the participants' families, including practical services such as home repair & providing food & toys for the children at Christmas are needed. We welcome donations by check to our address above. We also welcome donations of furniture, household items, etc. to sell at our non-profit Thrift Store, Second Chance, located at 706 E. College Street in Dickson, TN. Call us at (615) 210-9389 to make donations.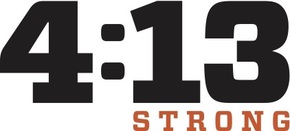 ---
4:13 Strong
4:13 Strong aims to break the cycle of poverty, crime and dependency by providing faith-based educational, vocational and life skills training.
---
A Better Balance
Our mission is to promote equity and expand choices for men and women at all income levels so they may care for their families without sacrificing their economic security. We employ a range of legal strategies to promote flexible workplace policies, end discrimination against caregivers and value the work of caring for families.
---
A Cause for Celebration
The A Cause for Celebration Fund wants to ensure that every child, even those living in difficult circumstances, knows that they are celebrated. Currently, the Fund provides birthday parties for mothers and children living at the YW's Domestic Violence Shelter. Contributions of any size are welcome to perpetuate the joy that this Fund supplies.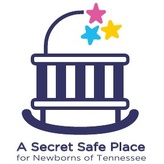 ---
A Secret Safe Place for Newborns of Tennessee
Our mission is to protect the most defenseless among us, newborn infants, by educating and informing women and communities of safe, secret options under the Safe Haven Law.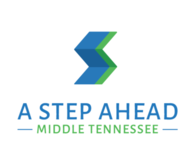 ---
A Step Ahead Foundation of Middle Tennessee
A Step Ahead Foundation of Middle Tennessee offers women in Middle Tennessee free long-acting reversible contraception (LARC) with the goal of preventing unintended pregnancy, enabling women to get a step ahead by planning their lives, planning their families, and planning their babies.

---
Abe's Garden
Abe's Garden seeks to establish a model of residential and day/evening care programs for those with Alzheimer's disease. The goal is to transform care for those with Alzheimer's disease and related dementias (ADRD) throughout the United States by providing an unprecedented level of care for individuals diagnosed with these disorders. Equally important, it is a site of research and teaching, setting a new standard for other programs and residential communities devoted to caring for our nation's rapidly expanding senior population.
---
Abigail Ministries Incorporated
Encouraging Children, Empower Leader, Impacting Commuities and Birthing Nonprofits to Serve
---
Abintra Montessori School
The mission of Abintra Montessori School is to assist in the development of the individual child and adolescent by providing a quality education based on Montessori principles and philosophy.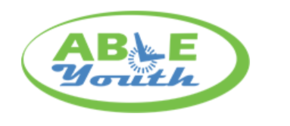 ---
ABLE Youth
To reach and teach all children in wheelchairs the importance of complete independence, which in turn leads to self-esteem, motivation, and a desire to excel, using sports as a catalyst. The children of A.B.L.E. Youth are taught to Adapt, Believe, Love and Enjoy life as it pertains to them. As the children show signs of independence, they are introduced to all types of wheelchair sports and recreation which further enhance their belief they are truly "capABLE" of anything in life.
---
abrasiveMedia
abrasiveMedia exists to help artists of all kinds grow, connect, produce, and give back. We accomplish our mission through an artist residency, classes, outreach programs, and community events.