477 results found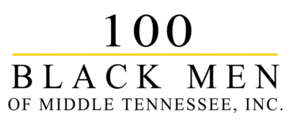 ---
100 Black Men of Middle Tennessee, Inc.
The mission of the 100 is "to nurture and enhance the growth, development and opportunities for young black males of Middle Tennessee."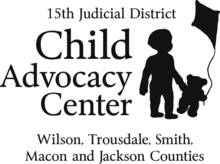 ---
15th Judicial District Child Advocacy Center
The mission statement of the 15th Judicial District Child Advocacy Center is to reduce the trauma of child abuse and facilitate the healing process.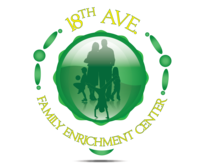 ---
18th Avenue Family
To empower and enrich our children, families and community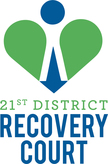 ---
21st District Recovery Court
The mission of the 21st Drug Court is to leverage the power of the court and the synergy of a multi-disciplinary team to compel the recovery of local chemically-dependent, non-violent offenders through effective treatment and supervision thereby increasing public safety, reducing crime and its costs and restoring individuals to their families, workplace and community. Our mission is to save lives and to give sober, productive participants back to their communities. We have graduated over 150 people since 2002 and over 50% of these remain alcohol and drug free.

---
23rd District Drug Court
The mission of the Drug Court of the 23rd Judicial District of Tennessee is to eliminate drug abuse related crime and its consequences. Through partnerships with health treatment providers, community organizations, law enforcement and private citizens, the Court will direct substance-abusing offenders through evaluation, treatment and a rehabilitative program that teaches personal responsibility and productivity.

---
The 917 Society
To empower every 8th grader with the knowledge of their individual freedoms and their very own copy of the U.S. Constitution and a free program to celebrate Constitution Day the week of September 17th.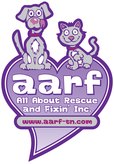 ---
AARF
To make a difference in our community by rescuing as many abandoned cats and dogs as possible in order to grant them the chance to live the lives they have been given. To educate the public on the need for spay and neuter, humane care, and the unconditional love that these animal have to offer in exchange for offering them a safe haven in their homes and hearts.

---
Abintra Montessori
The mission of Abintra Montessori School is to assist in the development of the individual child and adolescent by providing a quality education based on Montessori principles and philosophy. The vision of Abintra Montessori School is to develop confident, self-motivated learners who creatively meeting the challenges of life. Abintra's goal is to help each child reach their full potential in all areas of life. Activities promote the development of social skills, emotional growth, physical coordination, and cognitive preparation for future academic endeavors. The holistic curriculum, under the direction of a specifically prepared guide, allows the child to experience the joy of learning and the time to enjoy the process. It provides experiences from which children create their knowledge.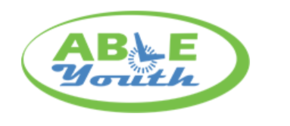 ---
ABLE Youth
To reach and teach all children in wheelchairs the importance of complete independence, which in turn leads to self-esteem, motivation, and a desire to excel, using sports as a catalyst. The children of A.B.L.E. Youth are taught to Adapt, Believe, Love and Enjoy life as it pertains to them. As the children show signs of independence, they are introduced to all types of wheelchair sports and recreation which further enhance their belief they are truly "capABLE" of anything in life.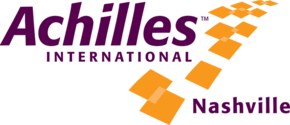 ---
Achilles International-Nashville
Our mission is to enable people with all types of disabilities to participate in mainstream athletics, to promote personal achievement, enhance self-esteem, and lower barriers to living a fulfilling life.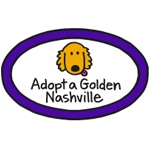 ---
Adopt A Golden Nashville
Adopt a Golden Nashville is a 501(c)( 3) non-profit organization dedicated to the rescue, care, evaluation, and placement of abandoned or unwanted Golden Retrievers. We promote the understanding, appreciation and care of canines among the public through education about responsible pet ownership. We endeavor to raise awareness regarding the extraordinary unwanted pet population and do our part to decrease it.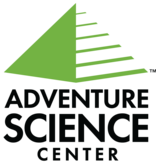 ---
Adventure Science Center
To open every mind to the wonders of science and technology, fostering a better understanding of ourselves and the world around us.

---
AGAPE Nashville
AGAPE exists to Strengthen Families and Children with the Healing Love of Christ through Counseling and Social Services

---
All American Dachshund Rescue
The Mission of All American Dachshund Rescue is to protect the welfare of Dachshunds, to promote the humane treatment and well being of these animals by: Providing shelter and medical care for stray and abandoned Dachshunds;Responding with personal commitment, human sensitivity, compassion, and technical skill to the needs of these Dachshunds; Actively promoting suitable adoption of of Dachshunds; Encouraging spaying and neutering to ensure the numbers of unwanted Dachshunds be kept to a minimum; and helping to prevent cruelty to animals by promoting animal welfare education.
---
Alliance for Green Hills Foundation
The Alliance for Green Hills, Inc. works to UNIFY neighborhood stakeholders, CREATE beautiful, functional spaces & BUILD a better Green Hills for all. The Alliance for Green Hills Foundation, Inc., aims to implement community plans for the betterment of all who live, work & play in Green Hills. Our major areas of improvement include: multi-modal transportation & traffic, streetscape, access to open community spaces, community education & beautification.