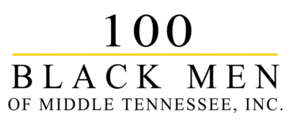 ---
100 Black Men of Middle Tennessee, Inc.
The mission of the 100 is "to nurture and enhance the growth, development and opportunities for young black males of Middle Tennessee."

---
23rd District Judicial Advocates
The 23rd District Judicial Advocates, Inc. serves the needs of citizens who find themselves negotiating the complicated maze of the criminal justice system, the juvenile justice system, or those who stand on the threshold of such involvement, and who need physical and/or financial support. Emphasis is placed on assisting with services promptly when required, and to seek long-term solutions to chronic problems such as alcohol and drug addicition while assisting individuals and their families to live outside the justice system.
---
260 Change Fund
The 260 Change Fund is organized for the purposes of collective philanthropy with each of the Fund's members focused on delivering their time, talent and treasure to support underrepresented communities in urban Nashville, Tennessee. This Fund will be part of the Community Investment Network, a national effort that began in 2003 in Birmingham, Alabama when the Next Generation of African American Philanthropists (NGAAP) and the Birmingham Change Fund organized as giving circles and since have gone on to help support philanthropy and charitable giving among communities of color.
---
A Cause for Celebration
The A Cause for Celebration Fund wants to ensure that every child, even those living in difficult circumstances, knows that they are celebrated. Currently, the Fund provides birthday parties for mothers and children living at the YW's Domestic Violence Shelter. Contributions of any size are welcome to perpetuate the joy that this Fund supplies.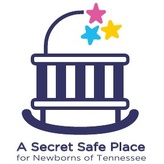 ---
A Secret Safe Place for Newborns of Tennessee
Our mission is to protect the most defenseless among us, newborn infants, by educating and informing women and communities of safe, secret options under the Safe Haven Law.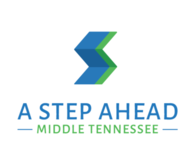 ---
A Step Ahead Foundation of Middle Tennessee
A Step Ahead Foundation of Middle Tennessee offers women in Middle Tennessee free long-acting reversible contraception (LARC) with the goal of preventing unintended pregnancy, enabling women to get a step ahead by planning their lives, planning their families, and planning their babies.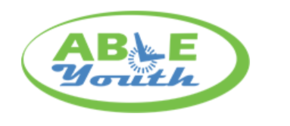 ---
ABLE Youth
To reach and teach all children in wheelchairs the importance of complete independence, which in turn leads to self-esteem, motivation, and a desire to excel, using sports as a catalyst. The children of A.B.L.E. Youth are taught to Adapt, Believe, Love and Enjoy life as it pertains to them. As the children show signs of independence, they are introduced to all types of wheelchair sports and recreation which further enhance their belief they are truly "capABLE" of anything in life.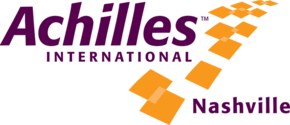 ---
Achilles International-Nashville
Our mission is to enable people with all types of disabilities to participate in mainstream athletics, to promote personal achievement, enhance self-esteem, and lower barriers to living a fulfilling life.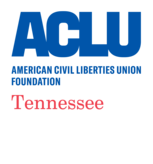 ---
ACLU of Tennessee
The American Civil Liberties Union of Tennessee (ACLU-TN) is dedicated to translating the guarantees of the Bill of Rights into reality for all Tennesseans. We are an enduring guardian of justice, freedom, fairness and equality, working to protect and advance civil liberties and civil rights for all Tennesseans. Our goal is to preserve the Bill of Rights for future generations. ACLU-TN uses an integrative advocacy model - including advocacy, legislative lobbying, litigation, organizing and public education - to strategically pursue its mission to protect your constitutional rights. We also work to extend rights to individuals and communities who have traditionally been denied their rights, including people of color; lesbians, gay men, bisexuals and transgender people; women; mental-health patients; prisoners; people with disabilities; and the poor. If the rights of society's most vulnerable members are denied, everybody's rights are imperiled.
---
Adult Learning Center
Mission The Adult Learning Center teaches adults to read, write and speak English and to learn mathematical skills. The Adult Learning Center provides resources to help adults develop reading, writing, conversation and math skills. Customized services include small group instruction and one-on-one tutoring in math, language arts, English as a additional language, and high school equivalency. Additionally, partnerships can be formed with other agencies to meet needs of specific groups. Examples of current partnerships include providing customized English language classes for Spanish-speaking parents of Liberty Elementary School students and providing on-site high school equivalency education at the county jail.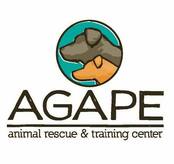 ---
Agape Animal Rescue
Agape Animal Rescue is dedicated to finding forever homes for abandoned and displaced dogs while educating the public to be more responsible pet owners. At Agape, we have seen it all when it comes to man's best friend. But despite the misfortunes these animals have endured, our commitment to them remains steadfastly clear: to provide loving, emotionally stable, nurturing foster care for them while they wait for their for their forever families.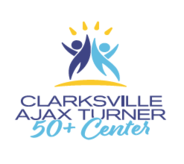 ---
Ajax Turner
To provide a multipurpose facility to enhance the enjoyment and quality of life of those 50+.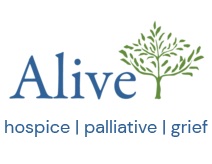 ---
Alive Hospice
We provide loving care to people with life-threatening illnesses, support to their families, and service to the community in a spirit of enriching lives.

---
All American Dachshund Rescue
The Mission of All American Dachshund Rescue is to protect the welfare of Dachshunds, to promote the humane treatment and well being of these animals by: Providing shelter and medical care for stray and abandoned Dachshunds;Responding with personal commitment, human sensitivity, compassion, and technical skill to the needs of these Dachshunds; Actively promoting suitable adoption of of Dachshunds; Encouraging spaying and neutering to ensure the numbers of unwanted Dachshunds be kept to a minimum; and helping to prevent cruelty to animals by promoting animal welfare education.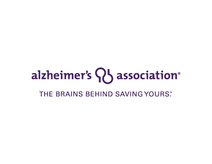 ---
Alzheimer's Association Mid South Chapter
The Alzheimer's Association is the leading voluntary health organization in Alzheimer care, support and research. Our mission is to eliminate Alzheimer's disease through the advancement of research; to provide and enhance care and support for all affected; and to reduce the risk of dementia through the promotion of brain health. Our vision is a world without Alzheimer's disease and our work is about people and science.