965 results found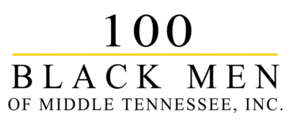 ---
100 Black Men of Middle Tennessee, Inc.
The mission of the 100 is "to nurture and enhance the growth, development and opportunities for young black males of Middle Tennessee."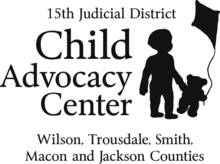 ---
15th Judicial District Child Advocacy Center
Here at the 15th Judicial District Child Advocacy Center, our mission is to reduce the trauma of child abuse and facilitate the healing process. We are a child-friendly facility, working with children who have been severely physically and sexually abused by affording them a safe place to tell their story one time. The Child Advocacy Center serves all children in Wilson, Trousdale, Macon, Smith & Jackson Counties from ages 3-17. Services *Forensic Interviews *Family Advocacy *Therapy services *Community education and prevention Report any disclosure, discovery, and suspicions of child abuse to the Tennessee Child Abuse Hotline 877-237-0004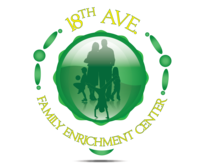 ---
18th Avenue Family
To empower and enrich our children, families and community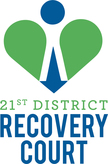 ---
21st District Recovery Court
The mission of the 21st Drug Court is to leverage the power of the court and the synergy of a multi-disciplinary team to compel the recovery of local chemically-dependent, non-violent offenders through effective treatment and supervision thereby increasing public safety, reducing crime and its costs and restoring individuals to their families, workplace and community. Our mission is to save lives and to give sober, productive participants back to their communities. We have graduated over 150 people since 2002 and over 50% of these remain alcohol and drug free.

---
23rd District Drug Court
The mission of the Drug Court of the 23rd Judicial District of Tennessee is to eliminate drug abuse related crime and its consequences. Through partnerships with health treatment providers, community organizations, law enforcement and private citizens, the Court will direct substance-abusing offenders through evaluation, treatment and a rehabilitative program that teaches personal responsibility and productivity.
---
260 Change Fund
Launched as a Nashville-based giving circle in July 2017, the 260 Change Fund envisions a thriving community that possesses a sustainable culture of giving through collective philanthropy made possible by unifying resources and empowering agents of change. The name "260" was derived from the February 1960 Nashville lunch counter sit-ins that transformed the segregation of businesses during the Jim Crow era. To honor the efforts of the 1960 change-agents, the name "260" was chosen to serve as a new synonym for change as a 260 degree turn represents movement in a new direction. Members invest their time, talent, treasure and testimony. The mission of the 260 Change Fund is to enhance and improve the lives of underrepresented people and families that lie and work in our community.
---
510 Foundation
Since 2014, Cheryl's List has been turning empty rooms into homes for people transitioning from homelessness by providing new beds and donated furniture and household items. The program was inspired by the life and work of Cheryl Hales, a social worker who helped meet the needs of struggling families until she died of cancer. Cheryl's List is an exclusively volunteer-run program based on the belief that everyone deserves a clean, comfortable, and safe place to live; a network of support; and hope for a better future. Cheryl's List receives client referrals from 19 social service agencies across Nashville and has served more than 330 people in 2017 alone.

---
The 917 Society
To empower every 8th grader with the knowledge of their individual freedoms and their very own copy of the U.S. Constitution and a free program to celebrate Constitution Day the week of September 17th.

---
A Better Balance
Our mission is to promote equity and expand choices for men and women at all income levels so they may care for their families without sacrificing their economic security. We employ a range of legal strategies to promote flexible workplace policies, end discrimination against caregivers and value the work of caring for families.
---
A Cause for Celebration
The A Cause for Celebration Fund wants to ensure that every child, even those living in difficult circumstances, knows that they are celebrated. Currently, the Fund provides birthday parties for mothers and children living at the YW's Domestic Violence Shelter. Contributions of any size are welcome to perpetuate the joy that this Fund supplies.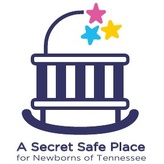 ---
A Secret Safe Place for Newborns of Tennessee
Our mission is to protect the most defenseless among us, newborn infants, by educating and informing women and communities of safe, secret options under the Safe Haven Law.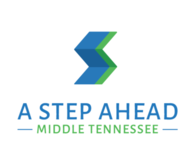 ---
A Step Ahead Foundation of Middle Tennessee
A Step Ahead Foundation of Middle Tennessee offers women in Middle Tennessee free long-acting reversible contraception (LARC) with the goal of preventing unintended pregnancy, enabling women to get a step ahead by planning their lives, planning their families, and planning their babies.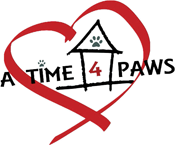 ---
A Time 4 Paws
A TIME 4 PAWS (at4p) is a no kill non-profit animal welfare organization based in Crossville, Tennessee. Our mission is to provide and promote the education and programs necessary to eliminate the killing of homeless dogs and cats and to prevent cruelty to animals.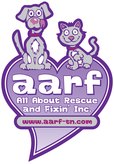 ---
AARF
To make a difference in our community by rescuing as many abandoned cats and dogs as possible in order to grant them the chance to live the lives they have been given. To educate the public on the need for spay and neuter, humane care, and the unconditional love that these animal have to offer in exchange for offering them a safe haven in their homes and hearts.

---
Abe's Garden
Abe's Garden is establishing a model of residential, day, and community-based programs for those with Alzheimer's disease. The goal is to transform care for those with Alzheimer's disease and other dementias throughout the United States by providing an unprecedented level of care for individuals diagnosed with these disorders. Equally important, it is a site of research and teaching, setting a new standard for other programs and residential communities devoted to caring for our nation's rapidly expanding senior population.