988 results found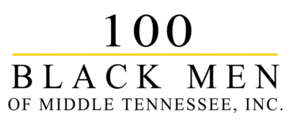 ---
100 Black Men of Middle Tennessee
To nurture and enhance the growth, development and opportunities for young Black males of Middle Tennessee.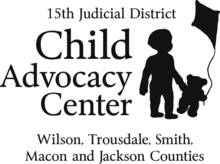 ---
15th Judicial District Child Advocacy Center
Our mission is 'To reduce the trauma of child abuse and facilitate the healing process.' This is accomplished by utilizing a Child Advocacy Center (CAC) method of abuse investigation. To reduce the trauma of child abuse a child is interviewed one time by a trained forensic interviewer. The child is interviewed in a child-friendly environment which also helps to reduce the trauma to the child.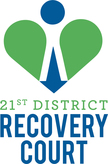 ---
21st District Recovery Court Inc.
The mission of the 21st Drug Court is to provide the 21st Judicial District a non-adversarial, cost-effective treatment alternative to traditional sentencing for non-violent offenders whose crimes result from drug or alcohol addition.
---
260 Change Fund
Launched as a Nashville-based giving circle in July 2017, the 260 Change Fund envisions a thriving community that possesses a sustainable culture of giving through collective philanthropy made possible by unifying resources and empowering agents of change. The name "260" was derived from the February 1960 Nashville lunch counter sit-ins that transformed the segregation of businesses during the Jim Crow era. To honor the efforts of the 1960 change-agents, the name "260" was chosen to serve as a new synonym for change as a 260 degree turn represents movement in a new direction. Members invest their time, talent, treasure and testimony. The mission of the 260 Change Fund is to enhance and improve the lives of underrepresented people and families that lie and work in our community.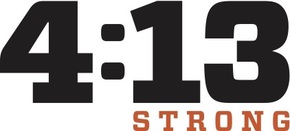 ---
4:13 Strong, Inc.
To break the cycle of poverty, crime and dependency by providing faith-based educational, vocational, and life skills training.

---
917 Society
To impress upon students the relevance and practicality gained through an understanding of the U.S. Constitution. Our mission is to provide a free program to schools to celebrate Constitution Day on September 17th with a film narrated by Nick Clooney to be shown in the classroom and a commemorative keepsake State and U.S. Constitution for each student. Also, a website for teachers and student to support and supplement education about the State and U.S. Constitutions.

---
A Better Balance
Our mission is to promote equality and expand choices for men and women at all income levels so they may care for their families without sacrificing their economic security. We employ a range of legal strategies to promote flexible workplace policies, end discrimination against caregivers and value the work of caring for families.
---
A Cause for Celebration
The A Cause for Celebration Fund wants to ensure that every child, even those living in difficult circumstances, knows that they are celebrated. Currently, the Fund provides birthday parties for mothers and children living at the YW's Domestic Violence Shelter. Contributions of any size are welcome to perpetuate the joy that this Fund supplies.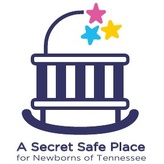 ---
A Secret Safe Place for Newborns of Tennessee Inc
The mission of A Secret Safe Place for Newborns of Tennessee is to protect the most defenseless among us, newborn infants, by educating and informing women and communities about safe, secret options under the Safe Haven Law. Our vision is to save lives by increasing the safe surrender and eliminating the unsafe abandonment of newborns in every community of our state.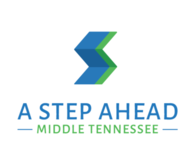 ---
A Step Ahead Foundation of Middle Tennessee Inc.
A Step Ahead of Middle Tennessee prevents unplanned pregnancies by providing education about and access to free long-acting reversible contraception (LARC).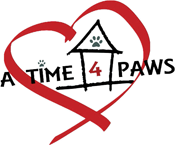 ---
A Time 4 Paws
A Time 4 Paws is a NO KILL animal welfare organization that promotes the education and programs necessary to eliminate the killing of homeless dogs and cats and to prevent cruelty to animals.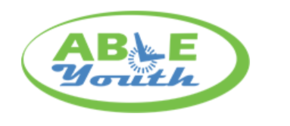 ---
A.B.L.E. Youth, Inc.
To reach and teach all children in wheelchairs the importance of complete independence, which in turn leads to self-esteem, motivation, and a desire to excel. The children of A.B.L.E. Youth are taught to Adapt, Believe, Love and Enjoy life as it pertains to them. As the children show signs of independence, they are introduced to all types of wheelchair sports and recreation which further enhance their belief they are truly 'capABLE' of anything in life.

---
Abe's Garden
Abe's Garden is establishing a model of residential, day, and community-based programs for those with Alzheimer's disease. The goal is to transform care for those with Alzheimer's and other dementias throughout the United States by providing an unprecedented level of care for individuals diagnosed with these disorders. Equally important, it is a site of research and teaching, setting a new standard for other programs and residential communities devoted to caring for our nation's rapidly expanding senior population.

---
Abintra Montessori School
The mission of Abintra Montessori School is to assist in the development of the individual child and adolescent by providing a quality education based on Montessori principles and philosophy.

---
abrasiveMedia, Inc.
abrasiveMedia exists to help artists grow, connect, produce, and give back to their communities. We like to say that we're not an arts organization, but an artists' organization. We believe that people are the greatest works of art. By supporting people who make art, we support the arts! We incubate big ideas from artists (of all kinds) who can benefit from a safe place to birth their stories and grow them until they are strong enough to stand on their own. We particularly love helping to create platforms for our artists to share their passions for social justice as well as art that comes from a place of profound vulnerability. We are based in Nashville, Tennessee. Since 2004, we've served over 350 artists and helped them get their work in front of over 30,000 audience members. Because we work with artists from many backgrounds, we have developed systems and processes to make collaboration across genres a positive and life-giving experience.