891 results found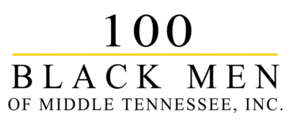 ---
100 Black Men of Middle Tennessee, Inc.
The mission of the 100 is "to nurture and enhance the growth, development and opportunities for young black males of Middle Tennessee."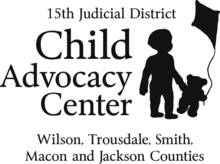 ---
15th Judicial District Child Advocacy Center
The mission statement of the 15th Judicial District Child Advocacy Center is to reduce the trauma of child abuse and facilitate the healing process.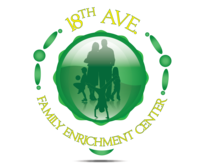 ---
18th Avenue Family
To empower and enrich our children, families and community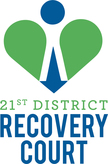 ---
21st District Recovery Court
The mission of the 21st Drug Court is to leverage the power of the court and the synergy of a multi-disciplinary team to compel the recovery of local chemically-dependent, non-violent offenders through effective treatment and supervision thereby increasing public safety, reducing crime and its costs and restoring individuals to their families, workplace and community. Our mission is to save lives and to give sober, productive participants back to their communities. We have graduated over 150 people since 2002 and over 50% of these remain alcohol and drug free.

---
23rd District Drug Court
The mission of the Drug Court of the 23rd Judicial District of Tennessee is to eliminate drug abuse related crime and its consequences. Through partnerships with health treatment providers, community organizations, law enforcement and private citizens, the Court will direct substance-abusing offenders through evaluation, treatment and a rehabilitative program that teaches personal responsibility and productivity.
---
260 Change Fund
The 260 Change Fund is organized for the purposes of collective philanthropy with each of the Fund's members focused on delivering their time, talent and treasure to support underrepresented communities in urban Nashville, Tennessee. This Fund will be part of the Community Investment Network, a national effort that began in 2003 in Birmingham, Alabama when the Next Generation of African American Philanthropists (NGAAP) and the Birmingham Change Fund organized as giving circles and since have gone on to help support philanthropy and charitable giving among communities of color.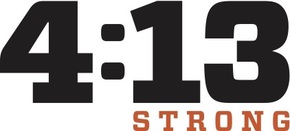 ---
4:13 Strong
4:13 Strong aims to break the cycle of poverty, crime and dependency by providing faith-based educational, vocational and life skills training.

---
The 917 Society
To empower every 8th grader with the knowledge of their individual freedoms and their very own copy of the U.S. Constitution and a free program to celebrate Constitution Day the week of September 17th.

---
A Better Balance
Our mission is to promote equity and expand choices for men and women at all income levels so they may care for their families without sacrificing their economic security. We employ a range of legal strategies to promote flexible workplace policies, end discrimination against caregivers and value the work of caring for families.
---
A Cause for Celebration
The A Cause for Celebration Fund wants to ensure that every child, even those living in difficult circumstances, knows that they are celebrated. Currently, the Fund provides birthday parties for mothers and children living at the YW's Domestic Violence Shelter. Contributions of any size are welcome to perpetuate the joy that this Fund supplies.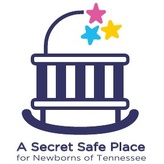 ---
A Secret Safe Place for Newborns of Tennessee
Our mission is to protect the most defenseless among us, newborn infants, by educating and informing women and communities of safe, secret options under the Safe Haven Law.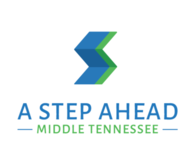 ---
A Step Ahead Foundation of Middle Tennessee
A Step Ahead Foundation of Middle Tennessee offers women in Middle Tennessee free long-acting reversible contraception (LARC) with the goal of preventing unintended pregnancy, enabling women to get a step ahead by planning their lives, planning their families, and planning their babies.

---
Abe's Garden
Abe's Garden is establishing a model of residential, day, and community-based programs for those with Alzheimer's disease. The goal is to transform care for those with Alzheimer's disease and related dementias (ADRD) throughout the United States by providing an unprecedented level of care for individuals diagnosed with these disorders. Equally important, it is a site of research and teaching, setting a new standard for other programs and residential communities devoted to caring for our nation's rapidly expanding senior population.

---
Abintra Montessori
The mission of Abintra Montessori School is to assist in the development of the individual child and adolescent by providing a quality education based on Montessori principles and philosophy. The vision of Abintra Montessori School is to develop confident, self-motivated learners who creatively meeting the challenges of life. Abintra's goal is to help each child reach their full potential in all areas of life. Activities promote the development of social skills, emotional growth, physical coordination, and cognitive preparation for future academic endeavors. The holistic curriculum, under the direction of a specifically prepared guide, allows the child to experience the joy of learning and the time to enjoy the process. It provides experiences from which children create their knowledge.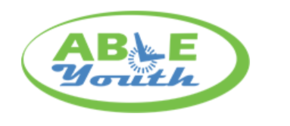 ---
ABLE Youth
To reach and teach all children in wheelchairs the importance of complete independence, which in turn leads to self-esteem, motivation, and a desire to excel, using sports as a catalyst. The children of A.B.L.E. Youth are taught to Adapt, Believe, Love and Enjoy life as it pertains to them. As the children show signs of independence, they are introduced to all types of wheelchair sports and recreation which further enhance their belief they are truly "capABLE" of anything in life.