787 results found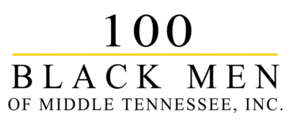 ---
100 Black Men of Middle Tennessee
To nurture and enhance the growth, development and opportunities for young Black males of Middle Tennessee.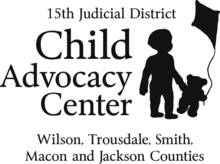 ---
15th Judicial District Child Advocacy Center
Our mission is 'To reduce the trauma of child abuse and facilitate the healing process.' This is accomplished by utilizing a Child Advocacy Center (CAC) method of abuse investigation. To reduce the trauma of child abuse a child is interviewed one time by a trained forensic interviewer. The child is interviewed in a child-friendly environment which also helps to reduce the trauma to the child.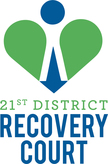 ---
21st District Recovery Court Inc.
The mission of the 21st Drug Court is to provide the 21st Judicial District a non-adversarial, cost-effective treatment alternative to traditional sentencing for non-violent offenders whose crimes result from drug or alcohol addition.
---
260 Change Fund
Launched as a Nashville-based giving circle in July 2017, the 260 Change Fund envisions a thriving community that possesses a sustainable culture of giving through collective philanthropy made possible by unifying resources and empowering agents of change. The name "260" was derived from the February 1960 Nashville lunch counter sit-ins that transformed the segregation of businesses during the Jim Crow era. To honor the efforts of the 1960 change-agents, the name "260" was chosen to serve as a new synonym for change as a 260 degree turn represents movement in a new direction. Members invest their time, talent, treasure and testimony. The mission of the 260 Change Fund is to enhance and improve the lives of underrepresented people and families that lie and work in our community.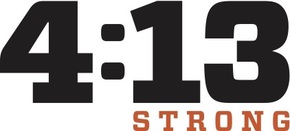 ---
4:13 Strong, Inc.
To break the cycle of poverty, crime and dependency by providing faith-based educational, vocational, and life skills training.

---
917 Society
To impress upon students the relevance and practicality gained through an understanding of the U.S. Constitution. Our mission is to provide a free program to schools to celebrate Constitution Day on September 17th with a film narrated by Nick Clooney to be shown in the classroom and a commemorative keepsake State and U.S. Constitution for each student. Also, a website for teachers and student to support and supplement education about the State and U.S. Constitutions.
---
A Cause for Celebration
The A Cause for Celebration Fund wants to ensure that every child, even those living in difficult circumstances, knows that they are celebrated. Currently, the Fund provides birthday parties for mothers and children living at the YW's Domestic Violence Shelter. Contributions of any size are welcome to perpetuate the joy that this Fund supplies.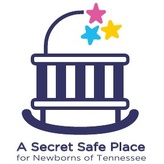 ---
A Secret Safe Place for Newborns of Tennessee Inc
The mission of A Secret Safe Place for Newborns of Tennessee is to protect the most defenseless among us, newborn infants, by educating and informing women and communities about safe, secret options under the Safe Haven Law. Our vision is to save lives by increasing the safe surrender and eliminating the unsafe abandonment of newborns in every community of our state.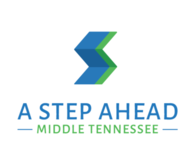 ---
A Step Ahead Foundation of Middle Tennessee Inc.
To eliminate unplanned pregnancy through long-acting reversible contraception (LARC).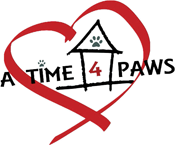 ---
A Time 4 Paws
A Time 4 Paws is a NO KILL animal welfare organization that promotes the education and programs necessary to eliminate the killing of homeless dogs and cats and to prevent cruelty to animals.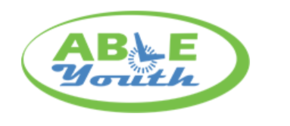 ---
A.B.L.E. Youth, Inc.
To reach and teach all children in wheelchairs the importance of complete independence, which in turn leads to self-esteem, motivation, and a desire to excel. The children of A.B.L.E. Youth are taught to Adapt, Believe, Love and Enjoy life as it pertains to them. As the children show signs of independence, they are introduced to all types of wheelchair sports and recreation which further enhance their belief they are truly 'capABLE' of anything in life.

---
Abe's Garden
Abe's Garden is establishing a model of residential, day, and community-based programs for those with Alzheimer's disease. The goal is to transform care for those with Alzheimer's and other dementias throughout the United States by providing an unprecedented level of care for individuals diagnosed with these disorders. Equally important, it is a site of research and teaching, setting a new standard for other programs and residential communities devoted to caring for our nation's rapidly expanding senior population.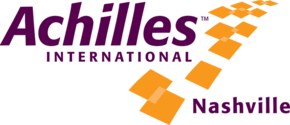 ---
Achilles International Inc.
Our mission is to enable people with all types of disabilities to participate in running activities or events in order to promote personal achievement, healthy living, and active lifestyles.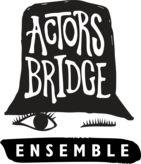 ---
Actors Bridge Ensemble Theater of Nashville Inc
Actors Bridge Ensemble is a non-profit acting school and professional theater company established in Nashville in 1995. Our mission is to tell the stories Nashville needs to hear as we produce socially conscious plays responsive to the current cultural moment, create new work, train theater artists, and become a safe home for our artists and audiences to find their authentic voices on stage and in life. Actors Bridge Ensemble has 4 program areas: 1. Training Program (Acting School) 2. Professional Season of Plays 3. Act Like a GRRRL 4. Directors Inclusion Initiative In the last 25 years, our Acting School trained over 5,000 actors in the Meisner Technique, the acting method taught in most professional conservatories and graduate schools. We have produced 24 Seasons that have included over 100 plays, 90% of which were either Nashville Premieres or World Premieres of new plays. We have collaborated on 5 devised theater pieces. For the last 16 years, Act Like a GRRRL has inspired hundreds of teenage girls to find their voice and speak their truths and has created 19 original scripts and performances. Now in its second year, the Directors Inclusion Initiative trains emerging theater directors of color through workshops with regional faculty, panels with local professionals, and ongoing mentoring culminating in a biannual showcase festival of their work.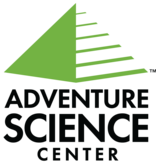 ---
Adventure Science Center Nashville
Our mission is to open every mind to the wonders of science and technology, fostering a better understanding of ourselves and the world around us.