Urban Green Lab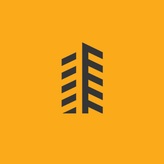 Urban Green Lab teaches communities how to live sustainable, healthy lives. We ensure everyone knows the basics of sustainable living, with a holistic approach to eliminating waste in our classrooms, households, and workplaces -- places where culture begins.

Help us raise $2,000 to bring our Mobile Lab to schools and communities all over Nashville next year, reaching over 2,000 students!

Every donation is DOUBLED by artist Jack Johnson's charitable foundation, The Johnson Ohana Foundation!
Show All