The Refuge Center for Counseling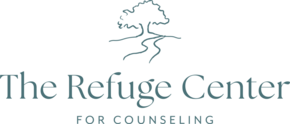 The Refuge Center for Counseling's mission is to offer affordable, professional counseling services in order to empower, educate and support individuals, couples and families in need.

We currently have 16 therapists, one Advanced Psychiatric Nurse Practitioner, and multiple Master's and post-Master's level interns on staff. Each counselor has a different area of focus, including domestic and dating violence, adolescent behavioral issues, play therapy, addictions, marital therapy, grief and loss counseling, family counseling, and therapy for parent training and adoption-related issues. Services are provided on a sliding scale, based on income. We must fundraise the difference in session fees and session costs, which is almost $30. In 2017, we served over 2700 clients in 18,322 sessions.
Show All