The Conservancy for the Parthenon and Centennial Park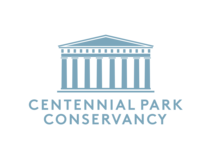 The Conservancy's mission is to preserve, enhance and share the Parthenon and Centennial Park so that all future generations may benefit from these enriching cultural and educational landmarks.

The Conservancy funds programs, services and initiatives for the Parthenon and Centennial Park spanning the areas of arts, culture, education, architecture, health and wellness, history, literature, science, mathematics, environment and more. We are committed to strengthening, enhancing and restoring these two Nashville crown jewels for the next century and beyond, ensuring that they are a place for fun, a place for music, a place for art and a place to gather. The Conservancy is privileged to be an organization that contributes in a meaningful way to the enrichment of our community.
Show All